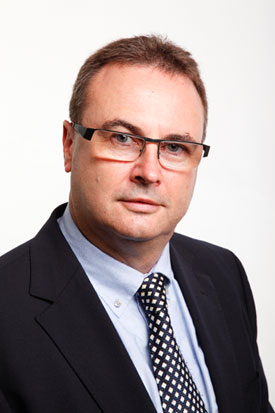 If you are considering treatment with a dental implant, Sydney dentist Dr Hugh Fleming provides the highest standard of dental implant care, both personally and professionally. Dr Fleming's philosophy of care is that high quality patient outcomes are best achieved when there is a combination of holistic oral assessment, clinical expertise, and meticulous treatment planning.
Dr Fleming offers a rare set of qualifications to the field of implant dentistry. With a background in diagnostic medical radiographic imaging and a Graduate Diploma in Dentistry (Oral Implants) from Sydney University, Dr Fleming is highly regarded within the Australian dental profession for his knowledge of advanced dental implant technologies. He has been placing and restoring dental implants for over 25 years, and has lectured at both an undergraduate and postgraduate level on this subject at the University of Sydney.
Dr Fleming can also be seen on the professional lecture circuit, giving presentations to implant dentists on the integration of CEREC intra-oral optical scanning, GALILEOS cone beam x-ray imaging and SICAT precision guided implant planning and treatment.